"Preventive Maintenance: Don't start today by doing yesterday's work."
By Deniece Schofield
Every company, no matter which industry it belongs to, relies on the health of its equipment in one way or the other. The downtime or unavailability of equipment leads to time wastage and potentially lost sales. This is why taking good care of the equipment you own should be a top priority and that is also what make asset maintenance tracking in laundry business importance.
However, it can be quite a struggle to ensure that all these important assets are maintained and inspected as often as needed. It is crucial to maintain an equipment Maintenance records for many reasons. For starters, it helps ensure that the revenue-generating operations are constantly progressing as required without any disruptions in the form of unexpected downtime.
Equipment Maintenance records is similar to patient health record, this record is important for the doctor of the machine aka maintenance engineer when debugging the root cause of the failure. Machine health history will help them maintain the machine more effectively.
Same situation is happened in Self Service Laundry, all washers and dryers are the primary equipment to run a self service Laundry business, Laundry Business does not afford to have frequent machine down issues which will may lost sales as well as affecting their reputation indirectly.
Some of the Laundry Business Owner might hired their maintenance vendor frequently to make sure their machine are always in good condition. This might incur additional expenses to the laundry owner as well.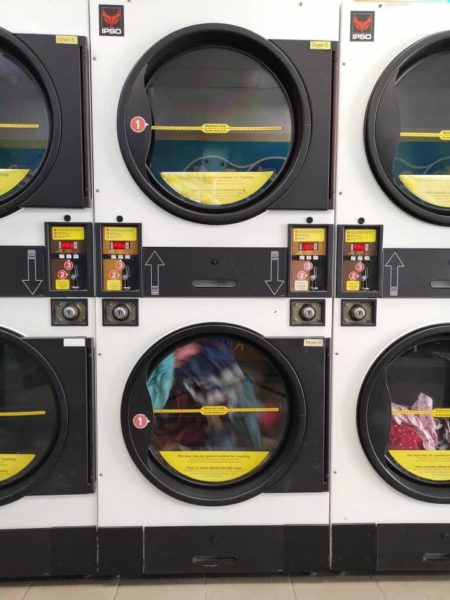 Assets maintenance tracking might be tedious and complicated when every issue and maintenance log is manually recorded in paper? Or in a Whatsapp Group? When something happened to the machine, you might spend the whole day just to search back the history of the machine. Does the behavior above sound familiar? Unfortunately that how asset maintenance tracking in laundry was done for past even till today.

Laundro does have a feature to solve all these problems for you. You can record every customer complaints on each failure part and also the maintenance history of individual machine in the Laundry Management System. Every time if there is machine failure happened to the any Laundry machine, you can just check in the maintenance log, and understand the actual condition of the machine and react accordingly. This will save a lot of your time to debug instead of pin point the root cause straight away or proceed towards a right direction at least.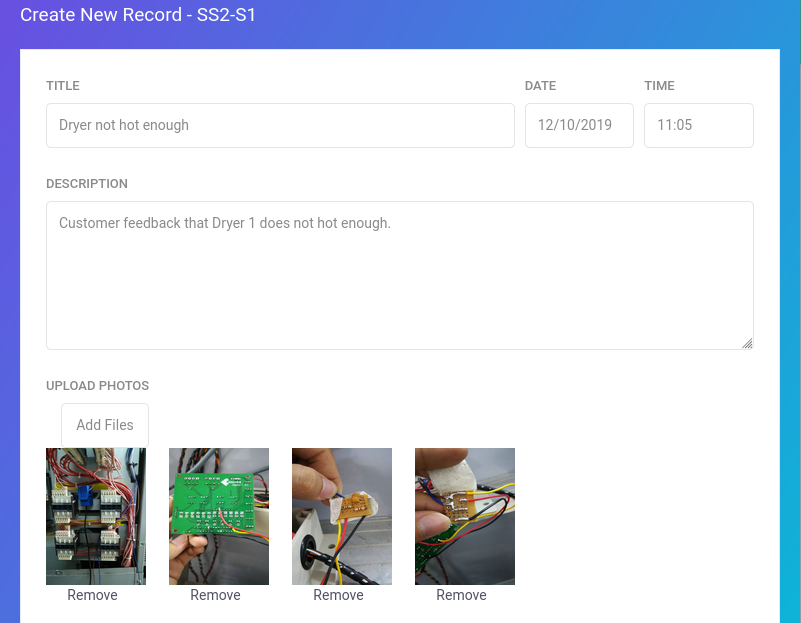 User can upload the images to the maintenance log system, some of the repairs or workarounds done to the machine can be recorded and utilised in other machines in the future. Those images might be a very good reference and it is easy to find, instead of search image by image in thousands of your Whatsapp Group.

Be an organized Laundry Operator, use least effort, maximize the machine utilization, and increase your sales as well. When there are a lot of Laundry shops mushrooming around you, price war is always not a wise strategy, be organized and effective management should be a better way to stand out. 
Read more about theLaundro on our site! Or check out Laundromat Management System (theLaundro) directly!