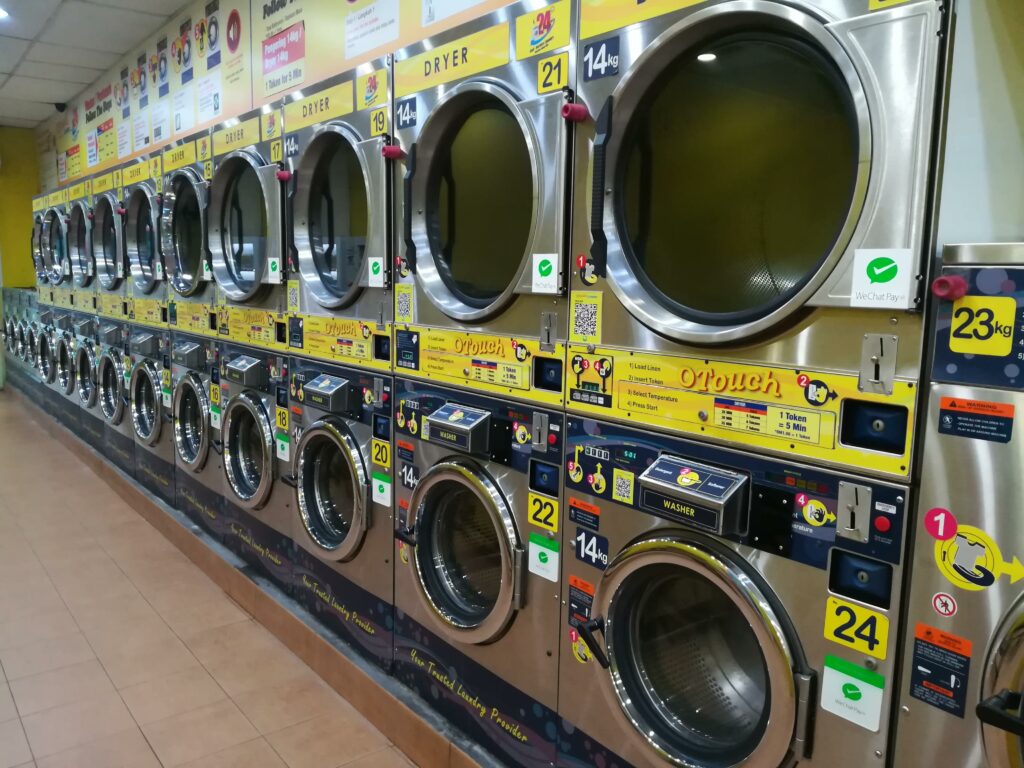 Sharen is a coin-operated laundromat owner. She runs seven laundromat in difference location in order to cover a wider area of customers. Everyday she has to clean, clear out the coin box for all the thirty units of machines in a single laundromat. In some days, she will find that sales were bad and others were good. Even though promotion were offered, the generated sales hardly achieve her target. If there were complains raise in any of the laundromats, she will have to go that location to resolve the issue. In the end of each day, she will have to go to the bank to save the collected money into her company account.
Do the story above sound familiar? It's an actual story for the laundromat owner. Although the business process may be different for different laundromats, the fundamental issues such as cash handling and complain management remain similar. In Antlysis, we aims to help the laundromat owners to tackle all the issue through our Laundromat Management System. Alpha-1 is developed by our expert to ensure our delivery.
Remote Machine Management – Through Alpha-1, you will be able to activate your machine remotely. Never will you have to experience the hassle of going to difference laundromat to deal with complaining customers.
Machine Status Monitoring – The feature allow you to have clear insight on the status of the machine whether it's running or standby. As such, it will allow you to determine your machine run time and optimise them accordingly.
E-payment enablement – Mobile payment through QR code have been getting its traction around the world wide. Why miss out on the trend while it will helps to reduce your cash handling headache.
Vending Machine status – It will allow you to obtain insight on the sales on your inventory such as detergent, softener and laundry bag. Top Up only when it's below certain quantity will help to reduce your inventory stockpile.
Daily or Monthly Closing Process – Obtain the first hand report on your monthly sales or even daily will allow you to have the ability to adapt dynamic business environment.
Coin collection management and validation – Be informed whenever your coin box if reaching its maximum capacity. This will allow you to plan and reduce the frequency to recollection and increase your work effectiveness. Furthermore collected information will allow check and balance process for the machine run time and cash collected.
Coin changer Monitoring – Knowing when your coin changer is running out of coins and require a top up. Besides that, you will also have to know the amount of cash notes within the machine.
Data Analytic – Once Alpha-1 has collected sufficient information, predictive algorithm will allow better forecast of future revenue. This will enable better planning for your team to handle the forecast.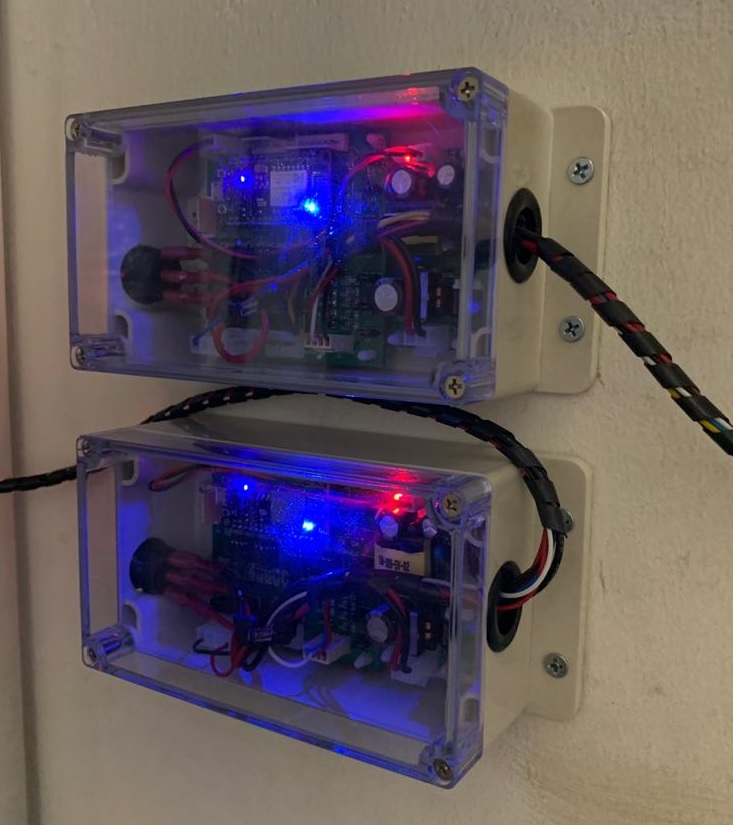 Current Alpha-1 was their version of product from Antlysis targeting laundromat. It allows upgrade on existing machine without interfering initial setup as our Laundromat Management System allow hybrid payment method such as coin and E-payment.
The pictures on right is showing the installation on the device on the wall near the targeted machine
You might be interested to check out our laundry solution or our post on thelaundro as solution.