A company is a group organized to create a product or service, and it is only as good as its people and how excited they are about creating.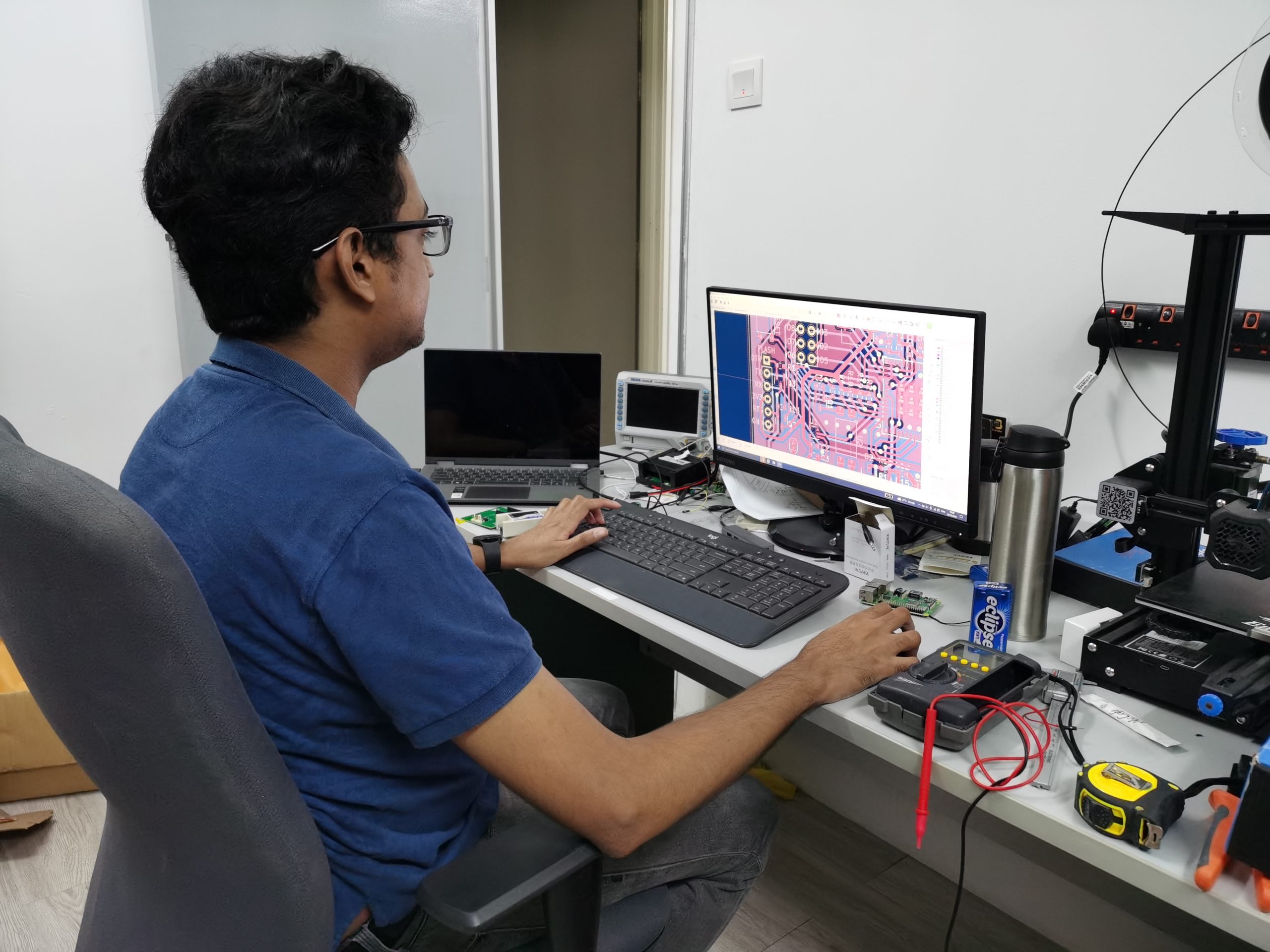 Job Description
We're looking for talented, motivated Junior IoT Embeded System Design Engineer who can join us to help build the next generation IoT systems. If you are a recent graduate or have 1+ years experience and have an interest in building large-scale, high-performance, security-centric, advanced IoT products and involve end-to-end development cycle, this may be the job you've been looking for.
Our work is characterized by high scale, complexity and the need for invention. We offer great opportunities to work on remote access control and monitoring, machine learning, IoT and high-scale, low-latency distributed systems.
Responsibilities:
Researching, creating, testing and documenting IoT solutions
Designing, coding and testing aspects of IoT devices
Providing solutions to difficulties linked to the connectivity of networks and platforms
Developing software that monitors and executes processes
Designing platform solutions that are cloud-compatible and work with IoT applications
Developing software that allows IoT devices to function and connect to other devices
Schematic entry and PCB layout
Embedded System Design, multiple sensors integration
Evaluate, characterize, and qualify new RF and digital designs
Write embedded C/C++ Firmware for support of Hardware design testing and verification
Troubleshooting, and design verification/qualification of hardware prototypes
Creating bill-of-material and technical documentation
Ensuring product compliance with applicable electromagnetic and safety standards
Requirements:
Electrical and Electronics or Mechatronics Engineering BS or MS degree and a minimum of 2 years of related experience – qualified new college graduates may be considered
Working knowledge of KiCAD (schematic capture and PCB layout) or similar
Working knowledge of Platform IO (or similar collaborative platform for embedded development)
Interpersonal skills necessary to work cross-functionally
High level of accuracy and attention to detail.
Ability to work in an engineering lab and competent with standard lab equipment including oscilloscopes, current probes, spectrum analysers, and signal generators.
Working knowledge of hardware and software development tools, including simulation software is highly desirable.
Ability to accurately provide development time/resource estimates for a given set of technical/project requirements.
Detail-oriented team player with excellent documentation and communication skills.
Ability to work with very little supervision, prioritize between multiple tasks, meet aggressive deadlines, work extended hours (as needed).
Ability to analyse technical issues and find effective, practical solutions.
Benefits and Compensation:
Flexible Working Hour
Annual Bonus
Medical Subsidy
Free New Laptop
Training and Courses Subsidy
Other Details
Location: Seri Kembangan, Selangor, Malaysia
Salary: RM2800 – RM3500
Job Category:
Electronic Engineer
Job Location:
Malaysia
Selangor
Seri Kembangan